| | |
| --- | --- |
| | |
by Khaled Abu Toameh • August 12, 2014 at 5:00 am
Egypt has not only turned Gaza into an "open-air prison." It has prevented the delivery of humanitarian aid to the Palestinians of the Gaza Strip before and during the war.

Last year, more than 100 Muslim scholars signed a petition accusing Egypt and Arab countries of participating in the siege of Gaza by keeping Egypt's Rafah border crossing with Gaza closed and preventing medical and humanitarian aid.

Egypt does not want anyone to talk about its blockade of Gaza. At the cease-fire discussions taking place in Cairo, the Palestinians have been asked not to talk about the Rafah border crossing between Gaza and Egypt.

The Egyptians want the world to blame only Israel for the "siege" on the Gaza Strip, and turn it into an Israeli, and not an Egyptian, problem.

While Egypt continues to impose strict restrictions, hundreds of trucks of food and basic supplies — and ambulances and medical staff from Israel — are being transported into Gaza through border crossings with Israel.

Whatever is ultimately decided, Hamas's leaders will find ways to smuggle weapons into Gaza: their goal is to destroy Israel.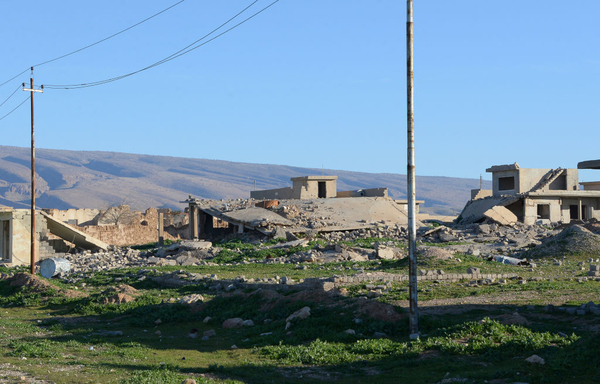 The Rafah border crossing between Egypt and Gaza, January 2009. (Source: International Transport Workers' Federation)
Recent calls for lifting the "siege" on the Gaza Strip have ignored that Hamas's main demand, even more than for an airport or seaport, is that Egypt reopen the Rafah border crossing, the Palestinians' only gateway to the Arab world.
Hamas wants open borders because it wants to pursue its ultimate goal of "liberating all Palestine, from the river to the sea." Now that it has lost most of its smuggling tunnels as a result of Egyptian military operations, Hamas is searching for other ways to bring weapons into the Gaza Strip.
Hamas's leaders know that their chances of getting an airport or a seaport are extremely low. In the past, material brought into Gaza has included mainly weapons, cement taken to build attack-tunnels into Israel, and dual-use material.
Much of this was either brought into Gaza through smuggling tunnels, or else through Egypt's Rafah terminal, along its Gaza border which is nearly nine miles [14 km] long.
Continue Reading Article